Warren Road
England
BN2 6DA
GB
Sensual massage without seediness or nonsense, starting from just £60 for the 2 hands, male "Outside"(external) massage
Ethical, non-threatening sensual massage for all singles & couples in Brighton/South London. Light BDSM a naughty option😈.
What kind of listing is this?
Independent Practitioner
Genders Catered To:
Male & Female & Trans & Non-binary
Why have a sensual massage?🤷
Overcome problems with achieving orgasm(Inorgasmia)
Overcome any body image issues by learning to be comfortable naked
Escape your family's strict religious sex censorship
Overcome impotence and ejaculation probems
Learn how to request for pleasure and state boundaries without embarrassment & guilt
Learn to better please your partner alongside me
Involve a third person, perhaps for the first time🧑‍🤝‍🧑🕺
Discover that prostate massage is the most unexplored male pleasure centre
Experience erotic touch from another man, with absolute discretion
Realise the No 1. secret fantasy about massage going "all the way"
*Try new sex toys such as glass dildos and cock rings with my selection(sterilised and condoms always used for internal). I have the ultimate vibrator: The Doxy Die Cast
*Introduce elements of tantra such as ritual, synchronised breath and eye-gazing
**Try BDSM and role-play I might be your doctor, teacher, neighbour, boss, step-brother, cousin. These are all common fantasises, believe it or not! You might request cuffs, a blindfold, to be spanked, ball-gagged, explicit language. Ask me to lie on, tell-off or tease. No request is shameful because real-life sexual taboos are safe in a controlled setting, with someone you trust. It is known to heal sexual trauma too. Sensory deprivation alone heightens arousal, for most.
*Must be a request on your booking form.
**Kinks upon request on the booking form; we can agree the details before you come. Must only be realisable within the context of massage and I only add the elements we agree. Use an agreed "safe word" to stop the scene and go back to regular massage.
More information about sensual massage.
Why me?😇
Regarded a "natural" by the top-rated UK trainer after being alongside me during my 1st massage, on volunteer Cee Cee🔥
Safe, easy-going, approachable father, who has a female partner who supports my work.👫
There is no body judgement from me and I am not "ripped"! We've all put on a few pounds in the pandemic
"Outside" service is perfect for clients who don't yet/ever want/need/afford "Inside" massage, an affordable price.👍
Choose your mood music from my playlist or send my a link to your own
Our agreement is defined by the page displayed to you after you book🗞️
I apply sexual science to my work
Top international sexuality professionals choose to work with me🤝
Brighton, the perfect dirty weekend getaway🤭🚘🚂
You get access to exclusive intimacy content and the SkinMap Telegram group via the VIP Area🕶️
My testimony from Cee Cee demonstrates the emotional connection she felt for me: We very quickly established trust, and she delighted as her naked body was revealed then trusted me to touch her anywhere, leading to relaxation and multiple orgasms. For the second time, she felt completely relaxed in a man's hands and was in touch for more, even though I had not started SkinMap yet. I managed the situation sensitively and professionally, setting me apart from those who might have taken advantage of the situation. As I always do, I shared the situation with my partner.
Only pay for the intimacy service you are comfortable with:
"Outside": External massage and I wear shorts. You may touch me anywhere (except genitals)
"Inside": Internal massage too. Again I wear shorts and you may touch me
"Interact": Internal massage is included(P-spot, G-Spot etc), I am naked this time and you may touch me anywhere you desire
(not masturbation)
I will create the atmosphere you require to orgasm. I have no desire to take sexual gratification from the massage but I sometimes become aroused myself(of course!); it is not a reflection of how attractive I find you and erections are just one aspect of arousal. In fact, my honesty and ability to respect our boundaries to keep the space safe for both is key to the trusting atmosphere, and success.
A self-serious "tantra guru" or "adonis" therapist can stop you from forming an emotional connection with them because you are not seeing them as they really are and so you may not fully relax as they touch you. Female clients usually experience 2, 3 or more intense, full-body orgasms because they connect->trust->relax->desire. Your orgasms are mostly about you emotionally desiring my caring touch, not being aroused or me touching you. It starts the moment I greet you.
Instead, we can role-play the stereotypes I described, with prior agreement and it then becomes a fantasy scene where we are emotionally connected – see the difference? It can then be relaxed, light-hearted, naughty, passionate fun. With me, you feel free to giggle, swear, laugh, squeal, groan, writhe, moan and shake. It is your space to let go and unleash your sensual, raw, hedonistic self without shame or guilt. I am there to guide and hold the space for you to let go.
✅For a sensual massage without unwanted sex or an over-serious atmosphere, backed by client testimonials, book me.
Some photos, if you need to see me: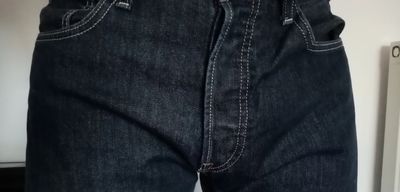 James x